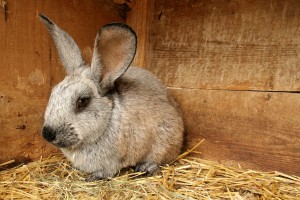 Adopting a rabbit is a great way to find your new pet and give a bunny a forever home. Another great perk of adoption is that your money is going to support a good cause and your rabbits have usually been through a thorough health check before they were put up for adoption.
You may also be able to get a rabbit that has been spayed or neutered, which is perfect for owners that don't want to have to worry about baby rabbits.
Adopt a Rabbit – Search Online:
One of my favorite places to search for a rabbit that needs a home is www.PetFinder.com, Pet Finder works with shelters and adoption organizations from all across the US, Mexico and Canada and their site is updated daily so your chances are good for finding a great pet rabbit through them.
Adopt a Rabbit – Shelters
Another place to search would be your local ASPCA shelter, especially around Easter they see a big influx of rabbits that need to find new homes.
Last (but not least) look around for a specialty shelter that caters only to rabbits. There are a few scattered throughout the nation but most major cities seem to have at least one.
Before you take your new bunny home for the first time be sure to check them over with our 3 point heath inspection to make sure that they are in good shape to go home with you!
Make sure that you have a good cage setup for your bunny before you bring him/ her home, you can check out the gear & cages we love here.
var _gaq = _gaq || []; _gaq.push(['_setAccount', 'UA-45723812-1']); _gaq.push(['_trackPageview']);
(function() { var ga = document.createElement('script'); ga.type = 'text/javascript'; ga.async = true; ga.src = ('https:' == document.location.protocol ? 'https://ssl' : 'http://www') + '.google-analytics.com/ga.js'; var s = document.getElementsByTagName('script')[0]; s.parentNode.insertBefore(ga, s); })();